A recent letter by the EPO's Central Staff Committee (CSC) about Rewarding quality in the core business is too important and far too well-written to remain unnoticed.
Perhaps unsurprisingly, it confirms the reality of the problems addressed in my earlier posts, e.g. (1), (2) and elsewhere.
Despite its uplifting title "50 years EPC – Rewarding quality in the core business", even the very first sentence of the CSC's letter reveals that this reward is, alas, more wishful thinking that current reality.
«Production is the only thing that guarantees our payslip on the 26th of every month» DG1 director
Very unfortunately, I am afraid that this will not exactly be news to avid readers of this blog.
Let me just add to this one observation of my own. A somehow frustrated European Patent Attorney of my firm recently alerted us to the following:
Dear All,

I have a file where the EPO Examining Division issued a Rule 71(3) Communication based on an incorrect text; specifically they based the text on the translated PCT text and not the amended description which was filed at the time of EPO regional phase entry.
This, I think, is the third time that I have encountered this same error.
In a telephone conversation, the Primary Examiner blamed an EPO "system error".
Because of this EPO "system error", it is important when checking a 71(3) Communication to ensure that the proposed text incorporates any amendments filed on EPO regional phase entry and not just the amendments made in response to the EESR and Office Actions.
Regards,
Perhaps you have made similar experiences? I am looking forward to your comments.
Nonetheless, let me end this brief post on a lighter note with another quote from the CSC letter:
When meeting with staff, managers talk turkey. When the unofficial management mantra encounters staff resistance, managers cannot limit their instructions to oral ones and lay them down in written form (1).
After some web searching, I found out that the appropriate German equivalent of "to talk turkey" seems to be "Tacheles reden". Tacheles in turn seems to be derived from the western Jiddish word Takhles (purpose), so that to talk Tacheles means speak freely of the cuff / don't mince words.
But since I read this, I can't get the EPO's line managers talking turkey out of my head.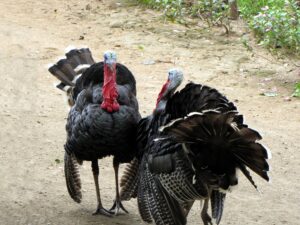 _____________________________
To make sure you do not miss out on regular updates from the Kluwer Patent Blog, please subscribe here.
Kluwer IP Law
The 2022 Future Ready Lawyer survey showed that 79% of lawyers think that the importance of legal technology will increase for next year. With Kluwer IP Law you can navigate the increasingly global practice of IP law with specialized, local and cross-border information and tools from every preferred location. Are you, as an IP professional, ready for the future?

Learn how Kluwer IP Law can support you.