Starting tomorrow morning, external users can test the sunrise functionalities of the Unified Patent Court's case management system for a three week period, until 16 December 2022.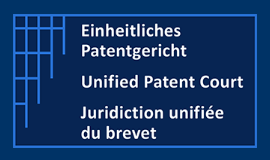 According to an announcement on the UPC's website, 'all tests will be carried out in the CMS test environment. This environment is a copy of the CMS production environment that will be launched in the Sunrise period.
Users can access the test environment using this link.
The aim of the CMS practice period is to validate that the CMS fits into the real world environment. In addition, It will allow users to test Sunrise CMS functionalities and confirm that all system components operate together and comply with legal and business requirements.'
The strong authentication is not yet activated in the CMS test environment. Users can test this functionality starting from 10 December.
_____________________________
To make sure you do not miss out on regular updates from the Kluwer Patent Blog, please subscribe here.
Kluwer IP Law
The 2022 Future Ready Lawyer survey showed that 79% of lawyers think that the importance of legal technology will increase for next year. With Kluwer IP Law you can navigate the increasingly global practice of IP law with specialized, local and cross-border information and tools from every preferred location. Are you, as an IP professional, ready for the future?

Learn how Kluwer IP Law can support you.