In June 2022 the EPO announced the project "Bringing Teams Together", introducing a new management of office space with the aim "to ensure that teams cluster in our buildings when working on site". The project proved to be a bit challenging since the EPO management simultaneously intended to empty the Pschorrhöfe 1-4 buildings that had heretofore provided office space for more than 1200 employees.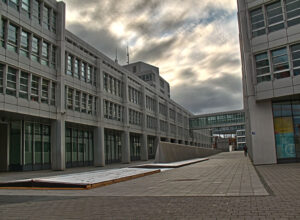 The magic solution to these EPO home-made shortages of office space might appear to be more teleworking, but plausible calculations by the Local Staff Committee of Munich have shown that the result of these closures will be that at least two thirds of the Munich desks will have to be converted into an "office for the day".
Whether this is the ideal mode of working for examiners is, at least in my view, highly doubtful, but I will not repeat here what I wrote earlier about the EPO's New Normal. The matter is even further complicated by the fact that the EPO urgently needs more examiners to cope with the increased (and still increasing) number of applications. The current drop in final decisions in examination proceedings (grants or refusals) is indeed worrying, as reported here.
Before this gloomy backdrop it is reassuring to read that humor at the EPO has not been completely lost. The enclosed letter of an anonymous EPO family member is pure gold. Have fun!
_____________________________
To make sure you do not miss out on regular updates from the Kluwer Patent Blog, please subscribe here.
Kluwer IP Law
The 2022 Future Ready Lawyer survey showed that 79% of lawyers think that the importance of legal technology will increase for next year. With Kluwer IP Law you can navigate the increasingly global practice of IP law with specialized, local and cross-border information and tools from every preferred location. Are you, as an IP professional, ready for the future?

Learn how Kluwer IP Law can support you.