The Unified Patent Court has announced a practice period will be held from 13 to 24 February 2023 to try out the CMS sunrise functionalities which, as of the first of March, will enable users to opt out European patents from the jurisdiction of the UPC.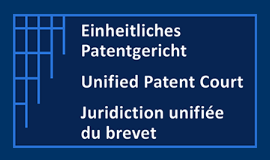 During the practice period a CMS test environment will be used, which is a copy of the CMS production environment that will be launched when the sunrise period starts. Users can access the test environment as of 13 February using this link.
According to the UPC, the 'aim of the CMS practice period is to ensure that the CMS fits into the real world environment. In addition, it will allow users to test all Sunrise CMS functionalities and confirm that all system components operate together and comply with legal and business requirements.'
During the practice period, the UPC IT team will provide support to external users, who can send requests for support concerning IT issues using the contact form which is available on the UPC website. Only requests received via the form will be taken into account.
The UPC IT team points out that:
The strong authentication is activated in the CMS test environment. Users will need to use this functionality to connect as of 13 February. We will publish a user guide on the UPC website describing how to create an account using strong authentication.
Users will need to create a new user accountto test the CMS functionalities as of 13 February.
Users should not provide real data or real documents when testing CMS functionalities during the second Sunrise Practice Period.
The CMS test environment has been refreshed, hence all accounts and associated data have been erased from the database.
The check of documents type uploaded will be activated. Only documents of type PDF/A will be accepted.
The check of uploaded documents signature will be activated. Only digitally signed documents will be accepted.
Over the last months there have been many complaints about accessing the CMS. Many users didn't succeed in getting access via the strong authentication process and mainly for this reason the start of the sunrise period was postponed from 1 January to 1 March. It will be interesting to see whether these problems are now solved and, more generally, how time-consuming the opt-out process will prove to be.
_____________________________
To make sure you do not miss out on regular updates from the Kluwer Patent Blog, please subscribe here.
Kluwer IP Law
The 2022 Future Ready Lawyer survey showed that 79% of lawyers think that the importance of legal technology will increase for next year. With Kluwer IP Law you can navigate the increasingly global practice of IP law with specialized, local and cross-border information and tools from every preferred location. Are you, as an IP professional, ready for the future?

Learn how Kluwer IP Law can support you.