Asia-based innovators filed more than half of all international patent applications via WIPO for the first time in 2018. There was a significant growth from China, India and the Republic of Korea.
This has been reported by the WIPO. The Patent Cooperation Treaty (PCT) passed the record-breaking quarter-million (253.000) filing mark in 2018, a 3,9% increase over 2017.
According to a press release, U.S.-based inventors filed the greatest number of PCT patent applications in 2018 (56.142), trailed closely by China (53.345), which is expected to surpass the U.S. within the next two years on current trends. Japan (49.702). Germany (19.883) and the Republic of Korea (17.014) ranked third, fourth and fifth, respectively. WIPO applications by country of origin are available here.
India (+27,2%), Finland (+14,7%), China (+9,1%) and the Republic of Korea (+8%) saw strong growth. The Netherlands (-6,6%), France (-1,2%) and the U.S. (-0,9%) saw a decrease in filings.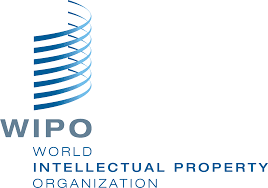 China-based telecoms giant Huawei Technologies (5.405 published PCT applications) was the top corporate filer in 2018, followed by Mitsubishi (2.812), Intel (2.499), Qualcomm (2.404) and ZTE (2.080). The top 10 applicant list comprises six companies from Asia, two from Europe and two from the U.S. (more information available here).
_____________________________
To make sure you do not miss out on regular updates from the Kluwer Patent Blog, please subscribe here.
Kluwer IP Law
The 2021 Future Ready Lawyer survey showed that 81% of the law firms expect to view technology as an important investment in their future ability to thrive. With Kluwer IP Law you can navigate the increasingly global practice of IP law with specialized, local and cross-border information and tools from every preferred location. Are you, as an IP professional, ready for the future?

Learn how Kluwer IP Law can support you.