Today will witness the most important decision the UK has made this century. Understandably, many citizens are anxious about the outcome whatever their leaning on the issue. To help pass the time whilst the polling is on-going, my colleagues Richard Pinckney, Matthew Raynor and Luke Maunder at Bristows have assembled the Second Summer UPC Quiz (with a little input from me) and we thought it best to upload it whilst the UK is definitely part of the UPC initiative.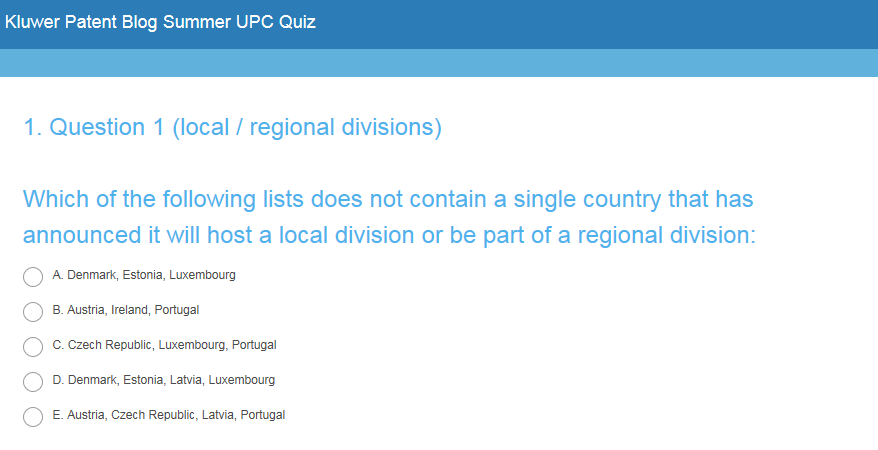 Please submit your answers to by midnight CET on 29 July at the latest. All correct answers will be entered into a draw and the lucky winner will receive a selected Kluwer Law International publication.
_____________________________
To make sure you do not miss out on regular updates from the Kluwer Patent Blog, please subscribe here.
Kluwer IP Law
The 2021 Future Ready Lawyer survey showed that 81% of the law firms expect to view technology as an important investment in their future ability to thrive. With Kluwer IP Law you can navigate the increasingly global practice of IP law with specialized, local and cross-border information and tools from every preferred location. Are you, as an IP professional, ready for the future?

Learn how Kluwer IP Law can support you.