Latvia has completed the ratification formalities of the Unified Patent Court Agreement by depositing its instrument of ratification with the secretariat of the EU Council.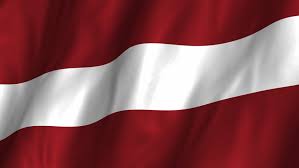 It is the 15th state to do so, after Austria, Belgium, Bulgaria, Denmark, Estonia, Finland, France, Italy, Lithuania, Luxembourg, Malta, the Netherlands, Portugal, and Sweden.
Latvia will form a Nordic-Baltic regional division of the UPC together with Estonia, Lithuania and Sweden. It has not yet approved the Protocol on Provisional Application of the UPCA, nor signed the Protocol on Privileges and Immunities.
The start of the Unitary Patent system depends on ratification by Germany and the United Kingdom of the UPCA. The UK is expected to ratify in the upcoming months. A constitutional complaint against the UPCA has derailed the ratification process in German however, creating uncertainty about the start of the system.
For regular updates on the Unitary Patent and the Unified Patent Court, subscribe to this blog and the free Kluwer IP Law Newsletter.
_____________________________