Member States of the UPC Agreement reported on the national ratification processes during the 7th meeting of the UPC Preparatory Committee on 4 November 2014 in Brussels.
According to the Preparatory Committee the situation looks promising since many Member States reported they hope to be able to ratify the UPCA in the course of 2015.
Other issues discussed were the first tranche of training for candidate judges and the progress in the IT working group. A tender is expected to be published before the end of this year. The Committee also had an initial discussion on the draft rules for mediation and arbitration and is near conclusion on the draft rules for legal aid.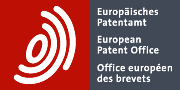 The EPO reported progress concerning the unitary patent as well. During the 10th meeting of the Select Committee of EU Participating Member States in the enhanced cooperation on Unitary Patent Protection, 29 October 2014 in Munich, the debate on the distribution key for the repartition of renewal fees between participating states was launched.
The Committee approved technical adaptations to the draft rules relating to unitary patent protection. These draft rules will be made available on the EPO website following the December meeting of the Committee.
According to the EPO, 'work on the level of renewal fees continued on the basis of a presentation given by the Office on the estimated costs of unitary patent protection. (…)The Committee also noted and discussed a simulation concerning fee reductions for SMEs.'
For regular updates on the UPC, subscribe to the free Kluwer IP Law Newsletter.
_____________________________
To make sure you do not miss out on regular updates from the Kluwer Patent Blog, please subscribe here.